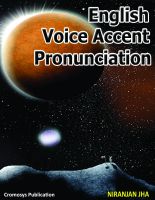 English Voice Accent and Pronunciation
Cromosys Publication's English Voice Accent and Pronunciation book is an optimal quality guide to the beginners as well as advanced learners to gain real knowledge of Accent, Voice Modulation and English Diction. It is an unmatchable unique book of its kind that guarantees your improvement on your speech.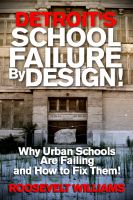 Detroit's School Failure By Design! Why Urban Schools Are Failing And How To Fix Them!
This book explains how Detroit earned its reputation as the worst public school system in the country. It is the story of one man's attempt to teach his students traditional history in a Detroit classroom, and the District's determination to stop him. Detroit officials disapproved of students reading the textbook, preparing outlines, lecturing and requiring students to work to pass the class.