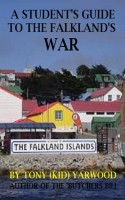 A Students Guide to the Falklands War of 1982 by the Author of the Butcher's Bill
by

Tony Yarwood
(5.00 from 1 review)
Although the Falklands War ended over 33-years ago this guide gives all students a thresh eyes approach of the history between Britain & Argentine from 1833 when Britain reasserted its claim to the islands that they have ruled ever since. Fast forward 150 years and in April 1982 Argentina put forces ashore on the Falklands and took full control.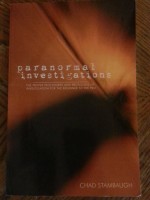 Paranormal Investigations
by

Chad Stambaugh
The phenomena of ghosts and hauntings are very real experiences that more and more people are encountering everyday. It is their true cause and nature that is the ongoing mystery. In Paranormal Investigations, author Chad Stambaugh discusses the process of trying to find that one piece of evidence that could prove without a doubt, that ghosts are real.