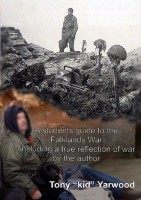 A Students Guide to the Falklands War of 1982 including a Personal Reflection by the Author
(5.00 from 1 review)
Although the Falklands War ended over 32-years ago this guide gives readers a thresh eyes approach of the past and present Falklands history by someone who took part in the war of 1982. How it changed from going down hill economically to a flourishing island whose economy has improved vastly with tourism and cruise ships visiting, and the possibility of oil. A great educational tool for students.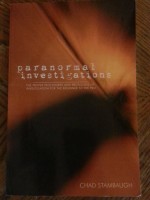 Paranormal Investigations
The phenomena of ghosts and hauntings are very real experiences that more and more people are encountering everyday. It is their true cause and nature that is the ongoing mystery. In Paranormal Investigations, author Chad Stambaugh discusses the process of trying to find that one piece of evidence that could prove without a doubt, that ghosts are real.