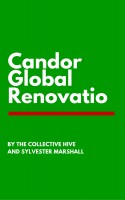 Condor Global Renovatio
by

Sylvester Marshall
How to sharpen and wiggle our minds, elevate our levels of consciousness to favor, "get our priorities in order, " recognize loose unnecessary loose primitive ends, develop acute awareness for unnoticeable obstacle in our journeys, set the articulate conditions to develop well-balanced magnetic purifying agile acuities, and enhance our priming sense for the unexpected.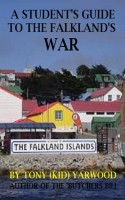 A Students Guide to the Falklands War of 1982 by the Author of the Butcher's Bill
by

Tony Yarwood
(5.00 from 1 review)
Although the Falklands War ended over 33-years ago this guide gives all students a thresh eyes approach of the history between Britain & Argentine from 1833 when Britain reasserted its claim to the islands that they have ruled ever since. Fast forward 150 years and in April 1982 Argentina put forces ashore on the Falklands and took full control.