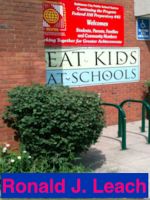 Eat Kids at School
This book lists 206 stories, anecdotes, and commentaries on the world of higher education. They are based on my experiences as a faculty member for 41+ years, an interested observer of higher education for many years before that, a department chair for 9 years, and on a number of stories I have heard from others.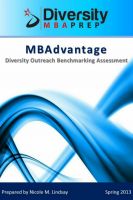 MBAdvantage: Diversity Outreach Benchmarking Report
MBAdvantage, an innovative report on the diversity outreach and recruiting efforts of top MBA programs, showcases a framework for evaluating business schools' approaches to attracting and retaining women and under-represented minorities. The MBAdvantage report includes individual assessments of more than 50 top MBA programs.