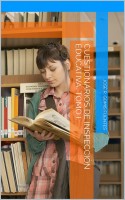 Cuestionarios de Inspección Educativa. Tomo I.
by

Jose Remigio Gomis Fuentes, Sr
Cuestionarios sobre el Temario Oficial a las Oposiciones del Cuerpo de Inspectores. La obra aborda no solamente los temas de la Parte General A del Cuerpo de Inspectores, sino que además intercala cuestionarios sobre la legislación vigente aplicable: LOE 2/2006, de 3 de mayo, LOMCE 8/2013, Real Decreto 126 del Curriculo de Primaria, y un largo etc.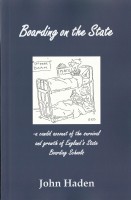 Boarding on the State
by

John Haden
Boarding On the State is a candid account of the survival and growth of England's State Boarding Schools, written by a former Head/Principal of King Edward Vi School, Louth and of Wymondham College. It is published to celebrate the 50th anniversary of the Boarding Schools Association and the 25th of the State Boarding Schools Assoication in 2015/6; is it both a good read and an accurate account.