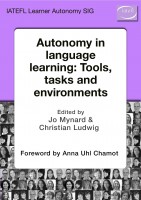 Autonomy in Language Learning: Tools, Tasks and Environments
by

Jo Mynard

&

Christian Ludwig
Edited by Jo Mynard and Christian Ludwig with a foreword by Anna Uhl Chamot, this book explores tools, tasks and environments which support the development of learner autonomy in different learning spaces and cultural contexts. The 13 chapters in this e-book are divided into five parts: self-access, self-directed learning, technology tools, logbooks/plans, and inside/outside the classroom.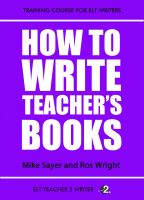 How To Write Teacher's Books
by

Mike Sayer

&

Ros Wright
Between them, Mike Sayer and Ros Wright have written numerous Teacher's Books, so who better to demystify the process? In this module the role of the Teacher's Book writer is examined, along with a detailed breakdown of all the essential elements that need to be included in an excellent Teacher's Book.
Related Categories