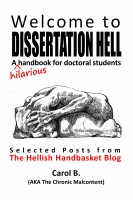 Welcome to Dissertation Hell: A (hilarious) Handbook for Doctoral Students
"Welcome to Dissertation Hell" is a compilation of selected posts from the Hellish Handbasket Blog, written and illustrated by Carol B. (AKA The Chronic Malcontent). Each post marks a memorable moment on her two-year journey from A.B.D. doctoral candidate to Ph.D. scholar. Humorous pen-and-ink drawings illustrate many of the posts. Frustrated grad students will find a kindred spirit here.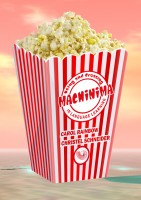 Making and Using Machinima in the Language Classroom
Creating and using machinima in the language classroom is a guide to encourage teachers and learners to create videos in virtual worlds (machinima) for enhancing language lessons. Although the book is not specifically about learning or teaching in virtual worlds it does help and gives instructions for the reader to access and be able to use Second Life for the purpose of machinima making.