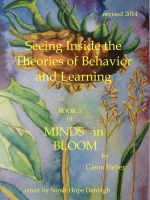 Seeing Inside the Theories of Behavior and Learning (Book 3 of Minds in Bloom)
by

Glenn Fieber
Seeing Inside the Theories looks at the theories that explain how we behave and how we learn. With 42 years as both a classroom teacher and a teacher of teachers, I understand how teachers affect students—for better or for worse. I look inside the work of ten educational theorists (Bruner, Gardner, Bloom, Montessori, Feuerstein, as well as at 2 very different approaches to learning: Zen and KIPP.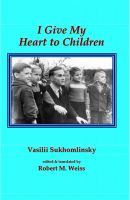 I Give My Heart to Children
by

Robert Weiss
to teach children how to feel is the most difficult thing in education. a child feels the other person's experiences when it does something for the happiness, the joy, the spiritual tranquillity of the person. the little child's love for its mother , father, grandmother, grandfather, becomes egotistical if it is not inspired by the creation of the good.