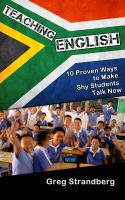 Teaching English: 10 Proven Ways to Make Shy Students Talk Now
(5.00 from 1 review)
What do you do when none of your English students will talk? How do you convince shy students to say more than 2 words? Why on earth did you decide to become an ESL teacher? I've asked myself those questions before, many times in fact during the 5 years I was an ESL teacher in China. It sucked. This book will tell you what to do about it, with no BS, no false promises, and ideas that work.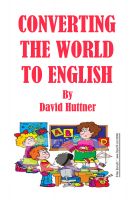 Converting the World to English
(1.00 from 1 review)
This book presents a program for teaching all the people of a city, a country or the world English -- from raw beginner to advanced English student -- in less than two years.