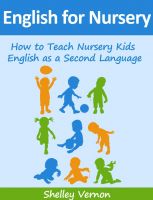 English for Nursery: How to Teach Nursery Kids English as a Second Language
English for Nursery - How to Teach English to Nursery Children is for you if you are teaching kids English in a nursery or preschool. It's easy and fun when you know how! English for Nursery contains insight from 250 ESL teachers, teaching English as a second language to nursery kids. Learn exactly how to teach nursery children English with practical teaching ideas.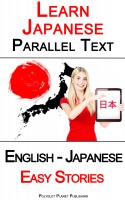 Learn Japanese - Parallel Text - Easy Stories (English - Japanese)
Learning Japanese with parallel text is the most rewarding and effective method to learn a language. Existing vocabulary is refreshed, while new vocabulary is instantly put into practice. Recommended for beginners-, intermediate level learners of Japanese and as a refreshers course.