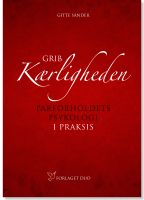 Grib kærligheden - Parforholdets psykologi i praksis
by

Gitte Sander
Grib kærligheden - parforholdets psykologi i praksis er en hjælp og inspiration til positiv udvikling i parforholdet. Gennem bogen får du mulighed for at se parforholdet i et nyt lys, genfinde troen på en mulig forandring og opdage nye veje hen imod fordybelse i parforholdet.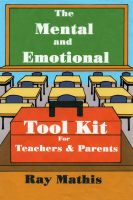 The Mental and Emotional Tool Kit for Teachers and Parents
by

Ray Mathis
Parenting and teaching can be tough. It's easy to generate more emotion than is helpful and make mistakes, especially with the most troubled and troublesome young people. This book was written by a health education teacher who became certified in cognitive behavioral therapy to better understand and help students, and ended up helping himself in the process. He can help you do all three things.