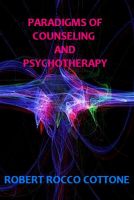 Paradigms of Counseling and Psychotherapy
by

Robert Rocco Cottone
This book presents the "big picture" related to the practice of counseling and psychotherapy. Four counseling paradigms are defined: the organic-medical, psychological, systemic-relational, and social constructivism paradigms. Readers will be challenged to view mental health treatment from a high theoretical level, providing an advanced foundation for psychotherapy research and practice.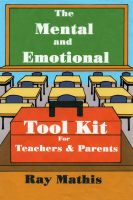 The Mental and Emotional Tool Kit for Teachers and Parents
by

Ray Mathis
Parenting and teaching can be tough. It's easy to generate more emotion than is helpful and make mistakes, especially with the most troubled and troublesome young people. This book was written by a health education teacher who became certified in cognitive behavioral therapy to better understand and help students, and ended up helping himself in the process. He can help you do all three things.