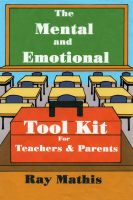 The Mental and Emotional Tool Kit for Teachers and Parents
Parenting and teaching can be tough. It's easy to generate more emotion than is helpful and make mistakes, especially with the most troubled and troublesome young people. This book was written by a health education teacher who became certified in cognitive behavioral therapy to better understand and help students, and ended up helping himself in the process. He can help you do all three things.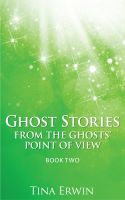 Ghost Stories from the Ghosts' Point of View Book Two
Ghost Stories from the Ghosts' Point of View is an amazing look at not only what it's like to be a ghost, but also what it's like to find yourself dead and have no idea what to do, where to go or how to change your surroundings. This ground-breaking book invites you to finally hear their stories, to finally understand the ghosts' point of view and learn what it feels like for them.