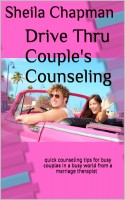 Drive Thru Couple's Counseling
Trouble communicating with your spouse? Intimacy is not what it used to be? Feeling lonely within your marriage? Marriage feels stagnant? "Drive Thru Couple's Counseling" was written for busy couple's in a busy world, by Sheila Stone Chapman (psychotherapist) who counsels couples in her private practice in Ohio. The simple skills within this book can be applied today in your own marriage.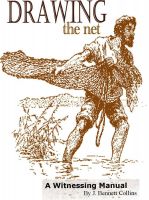 Drawing The Net
The most enjoyable experience of any Christian's life is when they are able to take the Bible and show someone how they can be born again. If you have missed out on that joy because of lack of knowledge you need this book. Here you will find step-by-step instructions on what to do and what not to do in order to receive lasting results from your effort. Others have found it a helpful guide.