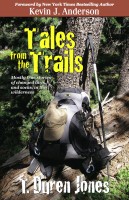 Tales from the Trails
by

T. Duren Jones
T. Duren Jones gets out into the wilderness as often as possible—camping, fishing, hiking, desert trail trekking and "bagging" peaks—and does he have stories to tell! He's hiked hundreds of trails, completed the nearly 500 miles of the Colorado Trail, and has summited all 54 of Colorado's 14,000-ft. peaks. He loves the outdoors—and check-off lists. He's kinda crazy that way.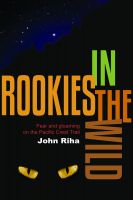 Rookies in the Wild
by

John Riha
(5.00 from 1 review)
A journey into the wilderness will reconstitute a lost soul. At least that's the theory. But when a newly unemployed dad decides to take his teenage son on a life-affirming backpacking trip along the Pacific Crest Trail, he unleashes deep-rooted fears of the unknown. Cougars, Bigfoot, and iliotibial syndrome are con-conspirators in this true comic misadventure set in the Trinity Alps Wilderness.