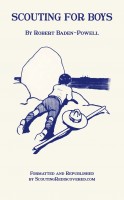 Scouting for Boys
by

Enoch Heise
When "Scouting for Boys" was first published in 1908, it changed the course of history by launching the worldwide Scouting movement. This unabridged republishing of the classic work is produced by ScoutingRediscovered.com - a project dedicated to rediscovering the timeless framework of traditional Scouting.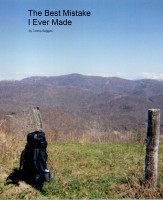 The Best Mistake I Ever Made
by

Tommy Baggins
In the Spring of 2001, I attempted to hike the entire length of the Appalachian Trail. I had little experience with traveling on my own and no experience at all with backpacking. I also had Asperger's Syndrome & an anxiety disorder. Here is my journal from that wonderful mess of a hike, so if you want to see what the Appalachian Trail looks like to a fellow with Asperger's, then read on.
Related Categories