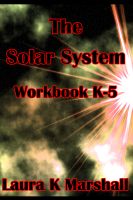 The Solar System Lesson Plan Workbook K-5
by

Laura K Marshall
Discover why Pluto is no longer a planet and other interesting information about our solar system. This workbook is for K-5 and contains facts about the planets, moons in the solar system, the moon landing, other objects that live in our solar system and exploring space. Engage your students in creative thinking with the writing exercises and fact finding.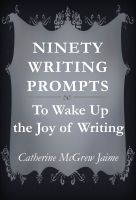 Ninety Writing Prompts
by

Catherine McGrew Jaime
Sometimes the hardest part of writing is just beginning. Catherine makes that part a little easier for writers of all ages and experience. Here she gives you ninety starting points - little prompts to get the creative juices going and the pencil moving. That gives you enough to do at least a bit of writing every day for three months, or every school day for one semester.
Related Categories