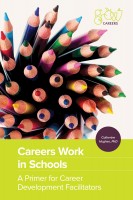 Careers Work in Schools: A Primer for Career Development Facilitators
by

Catherine Hughes
Careers Work in Schools: A Primer for Career Development Facilitators is a peer-reviewed, brief guide for those who design and deliver career development services for middle and secondary school students. Theories that guide careers work in schools, their practical application and related tools and techniques are presented. The comprehensive reference list links readers to further information.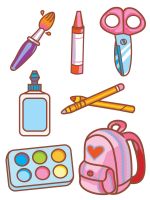 Preschool Themed Activities: Back To School
by

Cheryl Hatch
This Preschool Back To School Theme, with over 35 activities,t provides teachers the ability to run a 1 to 2 week theme! This book contains preschool activities and ideas for the Art, Blocks, Circle Time, Cooking, Dramatic Play, Easel, Gross Motor, Library book suggestions, Math/Manipulatives, Music/Movement, Science, Sensory, and Writing Areas.
Related Categories