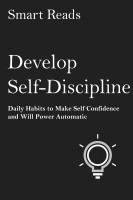 Develop Self Discipline: Daily Habits to Make Self Confidence and Willpower Automatic
by

SmartReads
Develop Self Discipline is a book that provides various methods and lessons on the things you need to work on in order to instill the habit of self discipline in your system. You'll find out why you always seem to fail in achieving your goals and what you can do to remedy the situation. Grab a copy and start pursuing the life of discipline and success you are destined for.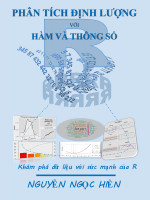 Phân Tích Định Lượng với Hàm và Thông Số Trong R
by

Ngoc Hien Nguyen
Cẩm nang "PHÂN TÍCH ĐỊNH LƯỢNG VỚI HÀM VÀ THÔNG SỐ TRONG R" được thiết kế theo cách mà người đọc có thể tham chiếu nhanh các lệnh thực thi cũng như ví dụ minh họa cho 7 nội dung thống kê phổ biến trong công việc hằng ngày: xử lý dữ liệu cơ bản, các biểu đồ thông dụng, kiểm định thống kê, phân tích phương sai, phân tích hồi quy, một số công cụ Six Sigma, và khai thác dữ liệu văn bản(text mining)...