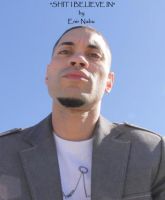 Shit I Believe In
By
Enir Nabu
Price:
$0.99 USD.
Words: 4,140. Language: English. Published: January 31, 2012. Category:
Essay
»
Sociology
(4.88 from 16 reviews)
These are random tweets taken from my Twitter account. I have epiphanies all the time so I jot them down. People said write a book about all these thoughts. So I did.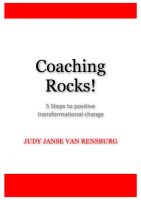 Coaching Rocks- 5 steps to positive transformational change
This book is for prospective coaches, current coaches, HR Consultants and trainers and managers who need something more than just problem solving techniques. This is about finding solutions. This book is intended to be provocative, to shake things up and to provide a different perspective on coaching as we have come to know it. It is about courage, fear and finding your destiny.