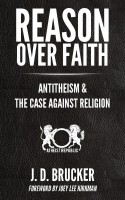 Reason Over Faith: Antitheism & the Case Against Religion
by

JD Brucker
In Reason over Faith: Antitheism and the Case against Religion, J. D. Brucker takes a stand against all that is considered holy, giving the reader an introduction to how the top three monotheistic religions and faith have failed the human race in a miserable way.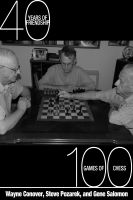 40 Years of Friendship - 100 Games of Chess
by

Conover, Pozarek, and Salomon
Three masters recall their four decades as teammates from a strong New Jersey chess club. Annotated games, theoretical novelties in the opening, and wide-ranging anecdotes from the chess scene in Spain, Cuba, and Metro New York from the 1940s through 2014 complement the authors' personal chess biographies, while Alekhine's chess set pulls the whole together.