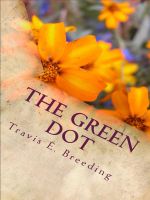 The Green Dot: Autism and Facebook Friendship
This is a guide book to social networking sites for people with Autism or people who Support individuals on the Autism Spectrum. In this book I'll share my experiences with social networking sites like Facebook. You'll get tips for appropriate Facebook usage. learn about the green dot, and more. Just like in person interactions, there are unwritten rules to making friends on Facebook.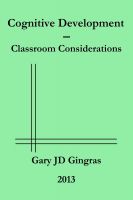 Cognitive Development - Classroom Considerations
Topic: In terms of what teachers need to know about their students, what are some strengths and weaknesses of Piaget's stage theory of cognitive development? -- Thesis: You can teach an old dog new tricks: an experienced teacher can assimilate and accommodate Piaget's stage theory of cognitive development, and propose a plan of action for a particular student's educational needs.