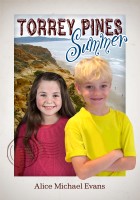 Torrey Pines Summer
by

Alice Michael Evans
What is the most extraordinary summer a child could ever imagine? Would it include going on a midnight grunion run, discovering the mystery of a pool carved into a 48 million year-old rock, standing inches from a mountain lion, assisting with the rescue of a Pygmy Pilot whale, learning how to surf and more? This children's book is an awe-inspiring, adventure-filled summer of a lifetime!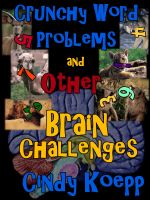 Crunchy Word Problems and Other Brain Challenges
by

Cindy Koepp
As the state and federal testing gets increasingly harder, students are required to solve tougher math problems. This book contains over 400 word problems and questions for mathematical concepts. All the problems and questions have been used in 4th and 5th grade math classes. The problems vary in complexity and include information for modifying them upward or downward to meet a variety of needs.