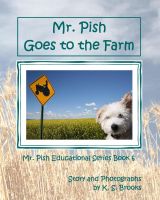 Mr. Pish Goes to the Farm
(5.00 from 5 reviews)
The adventurous traveling terrier, Mr. Pish, takes us on a personally guided tour to show us what goes on at a farm. In this sixth book in the Mr. Pish Educational Series, full color photographs and engaging text provide us with entertaining insight to teach us where our food comes from! Best viewed on a full color device.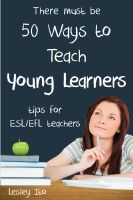 Fifty Ways to Teach Young Learners: Tips for ESL/EFL Teachers
A resource book for teachers of English as a second or foreign language. This book presents ideas and techniques appropriate for young learners, divided into sections for Vocabulary; TPR, Songs, and Chants; Flashcards; Grammar; Combination Activities; and Holidays. Several of the activities are illustrated with photographs from the instructor's own classroom.