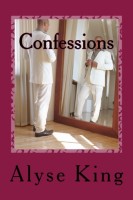 Confessions From A 30-Day Romance - Part 2
by

Alyse King
Camila, I fell deeply in love with you but I know I will never have you. You must forgive me. I am sorry for all the emotional pain, disappointments and tears I caused you. I understand you may find it hard in forgiving me but I am not always this way. This is not who I am. You are a beautiful and wonderful woman and I never meant to do this to you but you must find it in your heart to forgive me.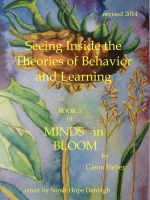 Seeing Inside the Theories of Behavior and Learning (Book 3 of Minds in Bloom)
by

Glenn Fieber
Seeing Inside the Theories looks at the theories that explain how we behave and how we learn. With 42 years as both a classroom teacher and a teacher of teachers, I understand how teachers affect students—for better or for worse. I look inside the work of ten educational theorists (Bruner, Gardner, Bloom, Montessori, Feuerstein, as well as at 2 very different approaches to learning: Zen and KIPP.