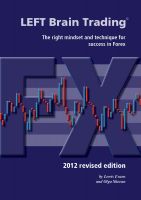 LEFT Brain Trading - the right mindset and technique for success in Forex: 2012 revised edition
(5.00 from 2 reviews)
LEFT Brain Trading© can help to improve trading confidence and performance through a process of self-discovery and empowerment coupled with a revolutionary new way to set up charts to reveal the universal framework that governs all currency movements. This book describes how mental programming can affect trading, how to positively re-programme your mind for success, and how to trade profitably.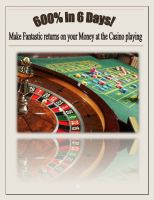 Make fantastic returns on your Money at the Casino playing
(3.00 from 2 reviews)
I provide you with the system that most other people sell.. This is much higher risk but the rewards also are higher. In contrast, my system is for the more risk averse (like myself) who prefer a more conservative system… however, it can still generate a 600% on your money in less than a week as I have.