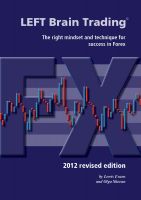 LEFT Brain Trading - the right mindset and technique for success in Forex: 2012 revised edition
by

Lewis Evans
(5.00 from 2 reviews)
LEFT Brain Trading© can help to improve trading confidence and performance through a process of self-discovery and empowerment coupled with a revolutionary new way to set up charts to reveal the universal framework that governs all currency movements. This book describes how mental programming can affect trading, how to positively re-programme your mind for success, and how to trade profitably.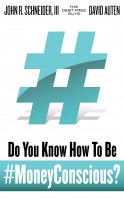 Do You Know How to be #MoneyConscious?
by

Debt Free Guys
Do You Know How to Be #MoneyConscious? is the Debt Free Guys' second eBook in the #MoneyConscious Series. With this book David Auten and John Schneider open up the #MoneyConscious philosophy. Auten and Schneider believe every person has the potential to be rich, enjoy life and not worry about money. In order to achieve these, you must Be #MoneyConscious. This eBook will get you started.