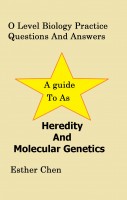 O Level Biology Practice Questions And Answers – Heredity And Molecular Genetics
by

Esther Chen
O Level Biology Practice Questions And Answers - MCQ and structured questions with answers and explanations. Good for struggling students of O level Biology who needs explanations and in depth look at the mark breakdown in biology questions. Good for self study or returning students. A good selection of practice questions to improve your grades in Biology and get the much needed practice!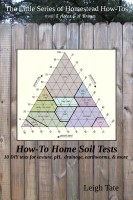 How-To Home Soil Tests: 10 DIY Tests For Texture, pH, Drainage, Earthworms & More
by

Leigh Tate
(5.00 from 4 reviews)
Offers simple at-home tests for soil texture, pH, drainage, and earthworm counts. Also how to read soil colors and how to read your plants. Includes charts, tables, glossary, further resources, how to make your own pH paper, and why all soil lab test results are not the same. A good resource for gardeners, homesteaders, and homeschoolers.
Related Categories