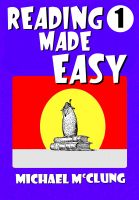 Reading Made Easy Volume 1
The Reading Made Easy series has grown out of more than six years of research and experience in teaching phonics and literacy to beginning readers and pre-readers. It offers a step-by-step guide to teaching beginning readers how to tackle the intricacies of the English language.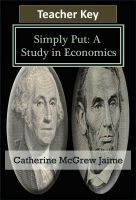 Simply Put: A Study in Economics Teacher Key
This Teacher Key gives the answers for the optional mid-term exam and final exam in Simply Put: A Study in Economics Student Book. It is not meant to be a stand-alone product, but is meant to accompany the Student Book.