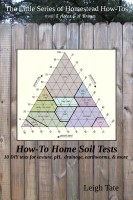 How-To Home Soil Tests: 10 DIY Tests For Texture, pH, Drainage, Earthworms & More
by

Leigh Tate
(5.00 from 4 reviews)
Offers simple at-home tests for soil texture, pH, drainage, and earthworm counts. Also how to read soil colors and how to read your plants. Includes charts, tables, glossary, further resources, how to make your own pH paper, and why all soil lab test results are not the same. A good resource for gardeners, homesteaders, and homeschoolers.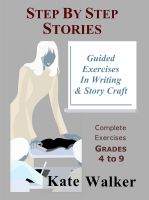 Step By Step Stories - A New Approach to Writing
by

Kate Walker
(5.00 from 1 review)
A totally new way to Teach & Learn story craft & creative writing. Exercises honed in the classroom by a well-published, professional author. For Teachers - Home Schoolers - Young Solo Writers. No pre-class prep. Open the book & read. Sample download will give you the intro, plus Exercise 1 to trial. Students love this approach. It makes them feel like real writers.