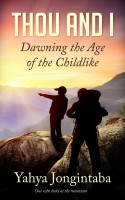 Thou And I: Dawning the Age of the Childlike
by

Yahya Jongintaba
The dated entries in this father-son memoir follow the developmental 'first steps' of a child who by age two treaded more of the road-less-traveled than most adults might care to in a lifetime. A homeschooling journey of learning, it is a road-less-traveled that covers the expanse between America, Africa and shore to shore on the African continent.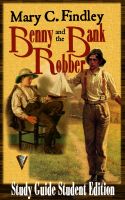 Benny Study Questions Student Edition
by

Mary C. Findley
Ten year-old Benny travels west with a knife-throwing, card-playing bank robber, a savage black stallion, and the promise that God will never leave him. Can he trust that promise? Explore this Historical adventure. Understand the time period better. Full story text, comprehension, thought questions essay and research suggestions plus vocabulary by chapter.