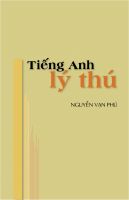 Tiếng Anh lý thú
by

Nguyễn Vạn Phú
Đây là cuốn thứ nhì trong ba cuốn viết về tiếng Anh của tôi. So với cuốn "Tám chuyện tiếng Anh" vừa xuất bản dạng ebook, cuốn "Tiếng Anh lý thú" này nói đến loại tiếng Anh dễ hơn, phổ biến hơn nhưng do vậy cũng đề cập đến các hiểu nhầm thường thấy hơn trong tiếng Anh thường dùng. Cuốn này nhắm đến đối tượng độc giả rộng hơn cuốn "Tám chuyện tiếng Anh".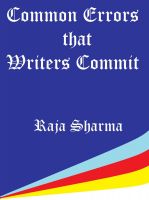 Common Errors that Writers Commit
by

Raja Sharma
The other day, I wrote a few sentences on the board and then tried to find the reactions of the students. The students were quite new to such word play, and they seemed to be amused. I let them read these sentences and then told them what each sentence meant.