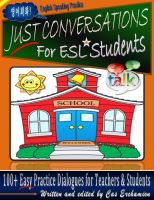 Just Conversations
by

Cas Erchamion
(5.00 from 1 review)
100+ Easy English dialogues for teachers and students. As the title implies, this book is just about conversations. There are a loads of idioms, phrasal verbs and colloquial expressions for a wide variety of situations and topics.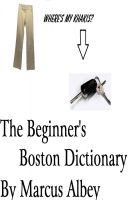 The Beginner's Boston Dictionary
by

Marcus Albey
(5.00 from 1 review)
Wanna learn to talk Bawstin (Boston)? It's NOT BEANTOWN! With this introductory dictionary, you'll be talkin' like yaw from Bawstin in no time!... and don't pawk the cah in Hawvid Yahd!
Related Categories