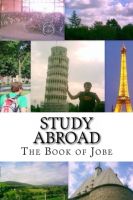 Study Abroad: The Book of Jobe
Somewhere along the line the critics labeled "Study Abroad: The Book of Jobe" entertaining and a "Must Read". Universities across the country have begun requiring all students who wish to apply for a study abroad program to pick up this book. Although I do not think my work should be the only resource, I do know the anxiety and feelings that capture us before traveling overseas.
The Art of Hustling: Hustler's Code
The " THE ART OF HUSTLING" is a self help book designed to educate both, adult and adolescent students about street hustling.Chapter One through Seven emphasize street philosophy and the hustle psychology. As you move into Chapter Eight, the emphasis shifts to real life street hustlers who share their own personal experiences about hustling and life in general.