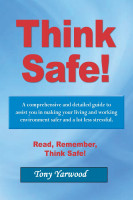 Think Safe
by

Tony Kid Yarwood
(5.00 from 1 review)
This unique concept has been developed by an ex-Paratrooper and Covert Surveillance Operative who took his specialised training into the civilian world and applied his knowledge, experience and training to assess the general security risks and life-challenging situations faced by individuals in everyday life to ensure his concept is used to make people Think Safe.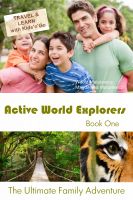 Active World Explorers - The Ultimate Family Adventure Book One
by

Witold Matulewicz
(5.00 from 1 review)
Who lives on the volcano on Santorini and serves Greek coffee to tourists? What does pizza have to do with Aloe Vera? Where in Europe can you find an entrance to a magic forest with fighting knights and secret burrows? And where can you smell the biggest stinky poop in the world? This book will help you figure out how to turn your family trip into a great developmental adventure wherever you go!