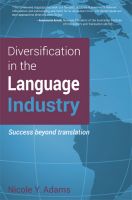 Diversification in the Language Industry: Success beyond translation
This book examines whether it still possible to maintain a viable freelance translation career today in times of technological change and globalization. It aims to encourage freelance translators to adopt diversification as a risk-reduction strategy, helping them to safeguard against boredom, plummeting word rates, social isolation or potential lack of income at times of injury or physical strain.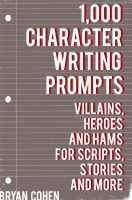 1,000 Character Writing Prompts: Villains, Heroes and Hams for Scripts, Stories and More
From the author of 1,000 Creative Writing Prompts, this 300 page, 150,000+ word reference tool can serve writers who need characters and need them now! Each of the 1,000 character ideas ends with a question or command to push you past writer's block and into a creative flow state. If character development is your problem, this detailed reference tool is the solution.