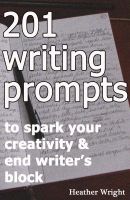 201 Writing Prompts
by

Heather Wright
201 Writing Prompts is a fun and challenging collection of writing starters designed to spark your creativity and end writer's block.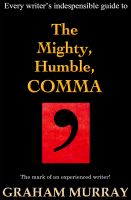 The Mighty, Humble COMMA.
by

Graham Murray
(2.00 from 2 reviews)
Probably no single punctuation mark is so misused and misunderstood than the mighty, humble, COMMA. This guide is for ALL writers to ensure that their work is prose, not comedic. An omitted comma can lead to hilarious results. Don't become the laughing stock. Use the COMMA properly! It's quick, simple, and easy to learn. The correct use of the comma is the hallmark of an experienced writer.