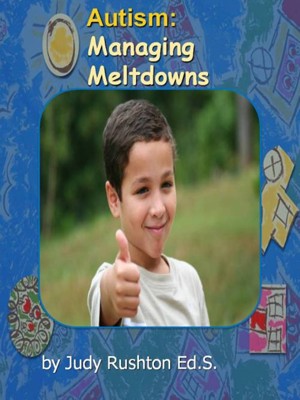 Autism: Managing Meltdowns
by

Judy Rushton
Every parent finds themselves dealing with a temper tantrum at sometime, but tantrums involving children and youth with autism are typically more frequent and severe. These tantrums are often referred to as meltdowns. Parents and caregivers of children with autism know that dealing with meltdowns is a part of their daily lives. This book is designed to help adults manage meltdowns safely.
The Edible Alphabet
by

Sandra Frank, Ed.D, RDN, LD
(5.00 from 1 review)
A unique way to teach the alphabet while introducing new foods. The graphic designs are made from foods representing each letter. Nutrition information is available for the highlighted foods. A visual design of MyPlate is included.