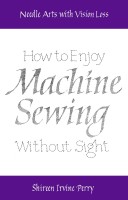 Needle Arts with Vision Loss: How to Enjoy Machine Sewing Without Sight
by

Shireen Irvine Perry
You can sew without sight! "How To Enjoy Machine Sewing Without Sight" is the third book in the "Needle Arts with Vision Loss" series. The focus is on safe adaptive blind techniques in machine sewing, including some hand sewing techniques and resources. This book may be used as a guide in teaching or as a resource for newly blind experienced needle artists.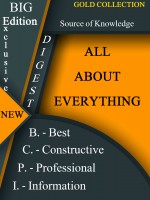 All About Everything
by

Vladimir VVN
Exclusive! New! The most interesting! - Most popular! - Valuable experience! - The best advice! - Open the mind! - New views! - More than 60 topics!