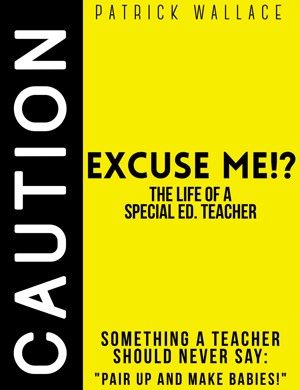 Excuse Me?! (The Life of a Special Ed. Teacher)
by

Patrick Wallace
(5.00 from 5 reviews)
Teachers: we've all seen them out and about in society. When I was little I figured that their classrooms were like their own private little biospheres; I just didn't know where they slept. (I about fainted the first time I saw my teacher at a grocery store.) OK, so maybe they are just like everybody else, but what about special education teachers? Surely they aren't normal...right?
The Edible Alphabet
by

Sandra Frank, Ed.D, RDN, LD
(5.00 from 1 review)
A unique way to teach the alphabet while introducing new foods. The graphic designs are made from foods representing each letter. Nutrition information is available for the highlighted foods. A visual design of MyPlate is included.