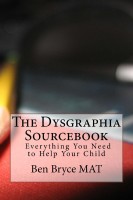 The Dysgraphia Sourcebook: Everything You Need to Help Your Child
The Dysgraphia Sourcebook will give you the tools you need to help your child including causes, treatment options for the three types of dysgraphia, a software review for dozens of free and paid programs, suggestions for dealing with your child's school, and specific techniques to help your child overcome their dysgraphia.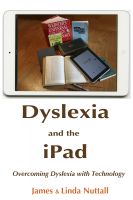 Dyslexia and the iPad—Overcoming Dyslexia with Technology
Dyslexia and the iPad is about dyslexia and how the iPad can help you cope with school, work, and life. The iPad is a great source of support for individuals with dyslexia. You will learn how the iPad can help you access millions of e-books which can then be read aloud to you. You will learn some tricks to make writing easier. The iPad can help you achieve many goals.