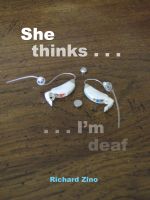 She Thinks I'm Deaf
by

Rich Zino
"She Thinks I'm Deaf" gives a unique but light-hearted perspective on hearing impairment that comes with aging, offering several explanations why men experience this more than women, and providing tips for both genders on how to minimize communication issues.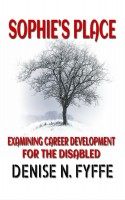 Sophie's Place: A Look At Career Development For The Disabled
by

Denise N. Fyffe
Sophie's Place was designed to see to the needs of the severely physically and mentally challenged. Both adults and children with intellectual disabilities may exhibit patterns of or all of the symptoms/conditions of having trouble speaking, find it hard to remember things, have trouble understanding social rules, have trouble discerning cause and effect and have trouble solving problems.