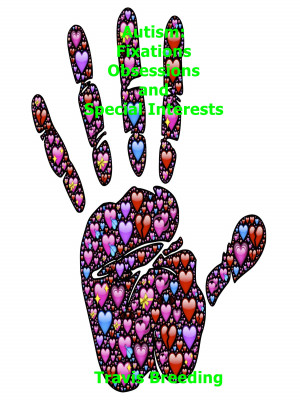 Autism: Fixations Obsessions and Special Interests
by

Travis Breeding
This book breaks down the similarities and differences between Autism fixations, obsessions, and special interests. Travis shares his opinions on how the fixations and obsessions battle against the special interest. The negative against the positive. Travis feels he has greater control over what his special interest than what he fixates on. Travis works hard to eliminate the negative fixations.
Autism: Sensory Overloaded by Emotions
by

Travis Breeding
Have you ever felt overwhelmed by a sensual experience? Imagine magnifying that times 100. That is reality for many on the autism spectrum. This book talks about how people with autism balance sensory input issues with socializing and following unwritten social rules in the real world. The author examines how people with autism have physical and emotional sensory experiences throughout their life.
Coloring Outside the Lines
by

Travis Breeding
Growing up Travis and his family wondered why coloring inside the lines was so difficult for him. His motor skills were behind that of his peers and so it was decided that he be held back a year to start Kindergarten when he was six years old. As he began to get older everyone noticed that Travis colored outside the lines in all areas of life. It took years for him to get diagnosed with autism.
Related Categories