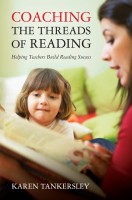 Coaching the Threads of Reading: Helping Teachers Build Reading Success
by

Karen Tankersley
Coaching the Threads of Reading is the "how to" book for instructional coaches on ELA instruction. The book describes effective reading from primary through high school and helps coaches build teacher skills and self-confidence in reading instruction. Teacher reflection surveys are included to help coaches plan where to focus their energy & support. This book is from the Threads of Reading series.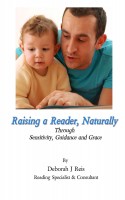 Raising a Reader, Naturally
by

Deborah J Reis
Now that you are faced with raising your own reader, where do you begin? This book guides you through the process, right from birth, in a natural, pleasant and reassuring way. It guides you through the "how" and "why." It also explains how a child or, anyone, else mentally processes information as they learn to read. A must for parents, caregivers, teachers and tutors wondering "where to begin?