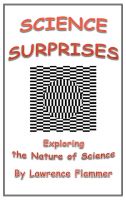 Science Surprises: Exploring the Nature of Science
by

Lawrence Flammer
(5.00 from 7 reviews)
A text supplement for students in any grade 7-10 science class, it is used with several freely available interactive lessons for a unit on the nature of science (NoS). The unit addresses many of the common misconceptions about NoS. It satisfies virtually all the latest NoS standards (in NGSS, CCSS). It includes strategies for critical and skeptical thinking. Teacher's Guide is also available.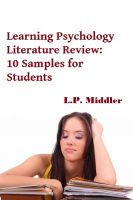 Learning Psychology Literature Review: 10 Samples for Students
by

L.P. Middler
Although there is a surfeit of instructional material covering literature reviews, there seems to be a dearth of materials focusing primarily on examples. Some students don't need step-by-step instructions, just a well-written example to work from. This e-book is intended merely to offer guidance, and not to substitute for content. Consult your manual (or your instructor) for current guidelines.