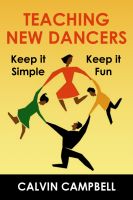 Teaching New Dancers -- Keep it Simple Keep it Fun
by

Calvin Campbell
Teaching New Dancers is written for leaders who want to teach easy dances to people who have never danced or seldom dance. It is a collection of dances and a teaching plan specifically designed for the needs of schoolteachers, church youth ministers, recreation department personnel, camp leaders, recreation directors for retirement centers, camp councilors, etc.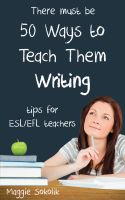 Fifty Ways to Teach Them Writing: Tips for ESL/EFL Teachers
by

Maggie Sokolik
Teaching English as a second or foreign language is full of challenges: How do you hold students' interest? How do you ensure that they get enough practice to really learn? This guide gives you a variety of drills, games, techniques, methods, and ideas to help your students master writing in English. For beginning to advanced levels; many tips require little to no preparation or special materials.