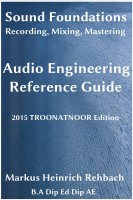 Sound Foundations Recording, Mixing, Mastering Audio Engineering Reference Guide 2015 Troonatnoor Edition
by

Markus Heinrich Rehbach
Your complete guide to recording, mixing, and mastering. An Audio Engineering reference covering everything you need to know about home studio design, speakers, microphones, microphone positioning, MIDI recording and editing, and mastering. Includes a guide to recording industry contracts. No matter how experienced or new you are to the field, this guide is guaranteed to offer you something.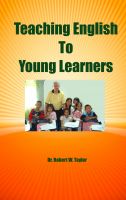 Teaching English to Young Learners
by

Robert Taylor
In this book, you will learn a wide variety of techniques and strategies for teaching children from ages 4-11. It includes lesson plans, games and activities for teaching English to children whose first language is other than English - at kindergarten and early primary grade levels. It combines elements of Early Childhood Education (ECE) and teaching children a second language.