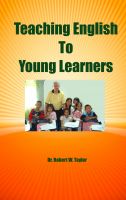 Teaching English to Young Learners
by

Robert Taylor
In this book, you will learn a wide variety of techniques and strategies for teaching children from ages 4-11. It includes lesson plans, games and activities for teaching English to children whose first language is other than English - at kindergarten and early primary grade levels. It combines elements of Early Childhood Education (ECE) and teaching children a second language.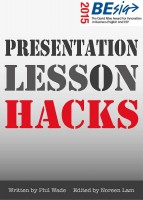 Presentation Lesson Hacks
by

Phil Wade
(5.00 from 4 reviews)
This ebook presents a new way of approaching presentation skill lessons. It uses micro-skill hacks to help address student problems and weakness, tackle them and push supports learners towards becoming better presenters. There are 25 key topic areas and each has 3 presentation lesson hacks. These hacks work in small groups or big groups and can be adapted for 1-2-1 clients.
Related Categories