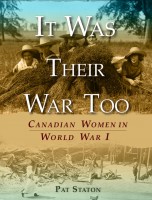 It Was Their War Too: Canadian Women in World War I
by

Nancy's Very Own Foundation
The years of World War I, 1914-1918, were years of change for Canada. Canada made a place for itself in world affairs, and the country found its stride. Women in Canada too found their stride, making significant contributions to Canada's war efforts, and becoming fully engaged in the social, economic, political and cultural life of the country.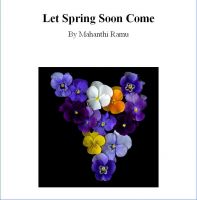 Let Spring Soon Come
by

Ramu Mahanthi
Written as a story about three young women who come together through their acquaintance with the "nameless" man who they agree to call Fitzwater, this e-book is about the impact that reflection, introspection, meditation, and listening to our heart can have upon our ability to gain clarity and to use as tools to correct our faulty thinking.
Related Categories