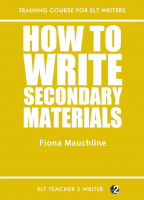 How To Write Secondary Materials
by

Fiona Mauchline
In this book Fiona Mauchline examines the many challenges involved in writing successful material for the secondary classroom. Including practical suggestions, tasks with commentaries, Fiona considers the implications of the development of the teenage brain on the writer's choice of activities and topics. A rich resource for anyone wishing to write better secondary materials.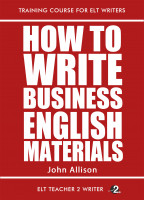 How To Write Business English Materials
by

John Allison
In this ebook, John Allison's aim is to provide a set of practical activities that he would have welcomed when he started out as a materials writer. Through a series a carefully-constructed tasks, John shows how to create material that is relevant and appropriate for the Business English context, while keeping the balance between being serious and fun.