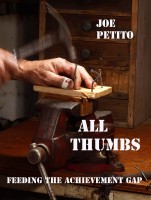 All Thumbs: Feeding the Achievement Gap
Common Core. NCLB. Differentiation. A through G. Race To The Top. Despite all this, why does the Achievement Gap persist? Why do kids exit public school with no job-worthy skills? From the perspective of a STEM/CTE educator, a rationale for why we've disposed of technical/vocational education, attempting to get all kids university ready. This loss has in turn fueled expansion of the Poverty Gap.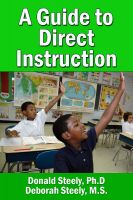 A Guide to Direct Instruction
A Guide to Direct Instruction is a starting point for anyone interested in improving student performance as well as an overview for teachers, administrators, and parents involved with DI. It explains the unique design, teaching, and implementation procedures that ensure all students reach mastery and that student performance increases regardless of ability, ethnicity, or social economic status.